Individual mourning bracelet
----------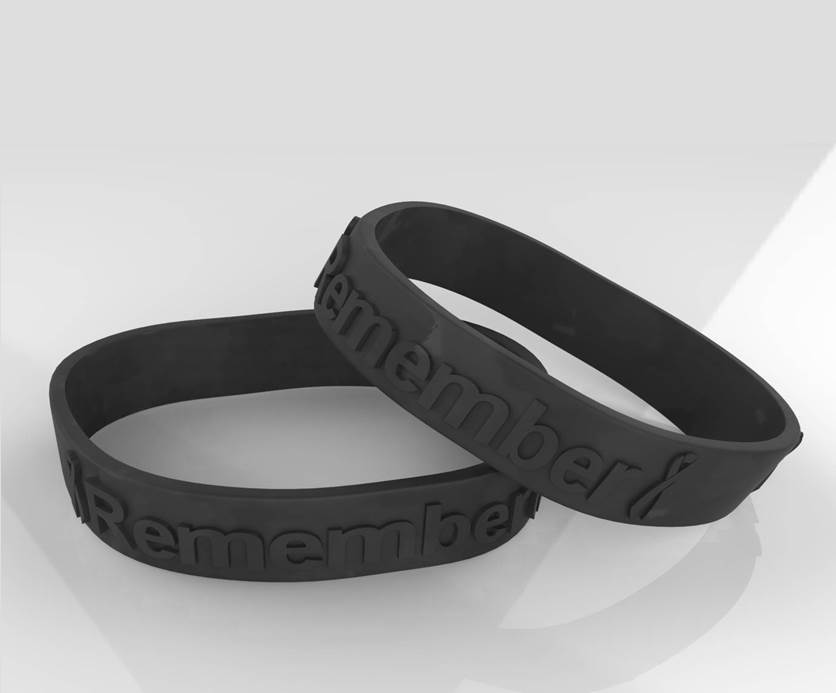 This contemporary black mourning bracelet allows a mourner to express grief without having to use words.  It is a simple, yet subtle way to let others around know that care and support are still required.  It also provides a way to honour and show remembrance and respect for a loved one.  These black bracelets have the word "REMEMBER" with the black awareness ribbon on either side of the text. 
These silicone bracelets are available in adult, youth and child sizes.

Item ships from Alberta, Canada.