Bulk Mourning Bracelets - 100
----------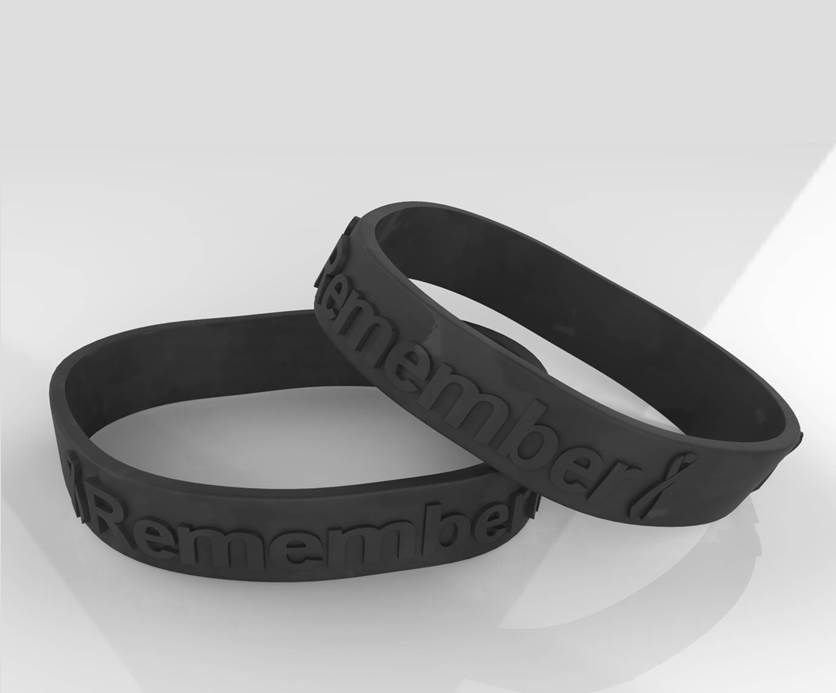 Bulk mourning bracelets come in 100 bracelets per bag, and are an effective way to offer bracelets to groups or individuals.  They are appropriate for memorial events, or for organizations to have on hand for an "as needed" basis. 
Black silicone bracelets have the word "REMEMBER" with a black ribbon awareness symbol on either side of it. 
Available in adult, youth or child sizes.
Item ships from Alberta, Canada.