Between These Angel Wings Ring Holder
----------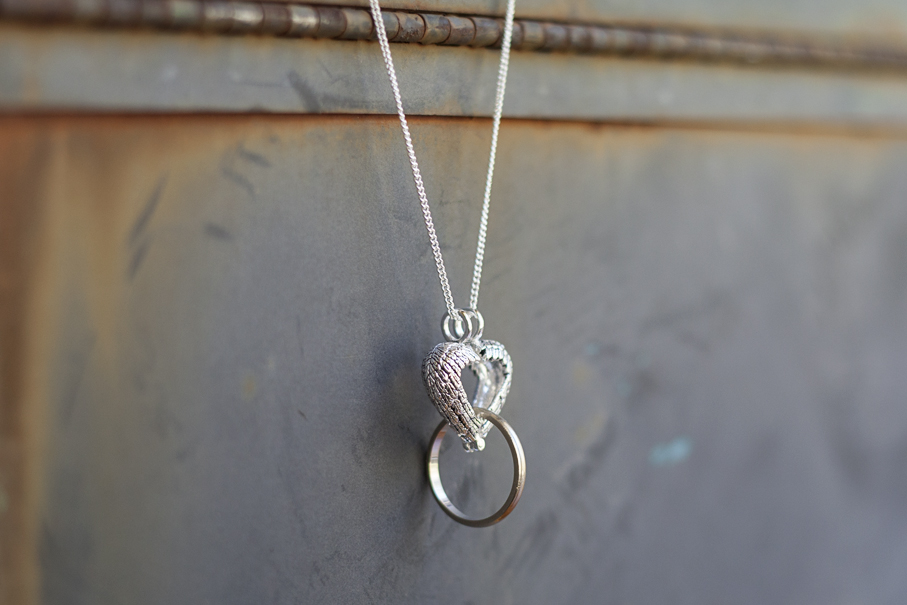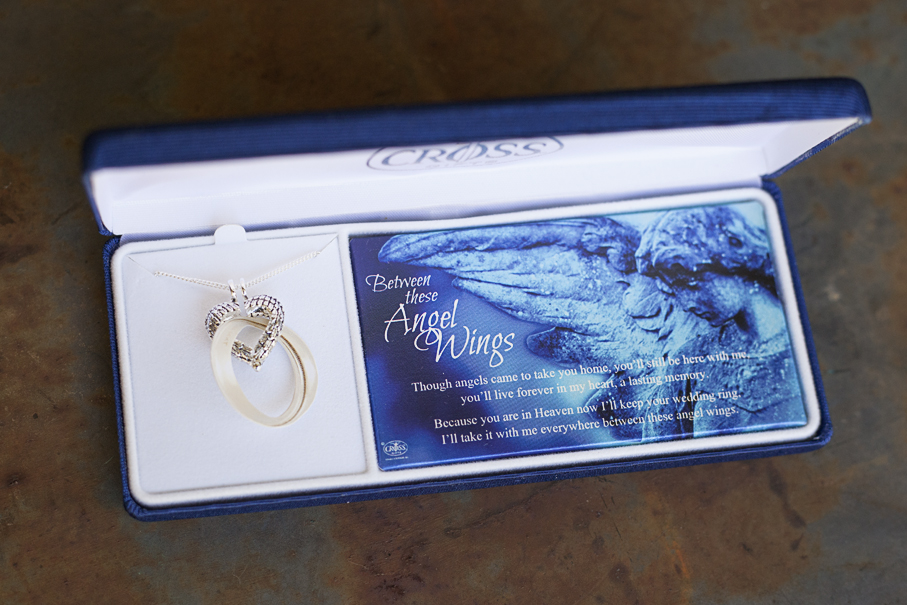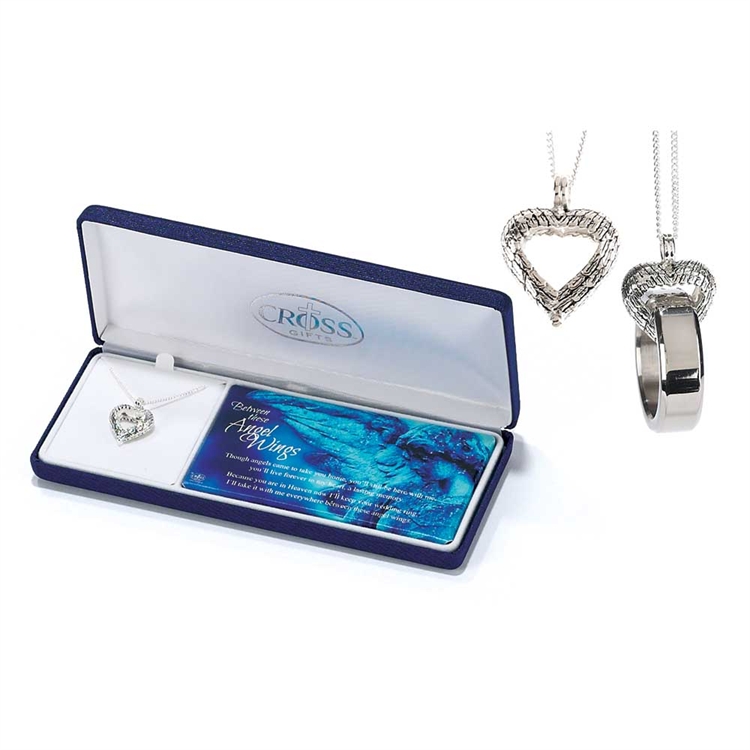 "Though angels came to take you home, you'll still be here with me, you'll live forever in my heart, a lasting memory. Because you are in Heaven now I'll keep your wedding ring, I'll take it with me everywhere between these angel wings."
Any woman whose husband has gone to be with the Lord will find comfort in wearing his wedding ring securely in this angel wing heart pendant. To insert ring, remove chain and pull pendant apart at top, add ring, close pendant and re-insert chain. Pendant is silver plated and measures 5/8". Silver plated chain is 18".
Comes in a lovely presentation gift box with poem and angel design inside; blue fabric covering outside. (Ring shown in picture is not included)
Please click on the link below to view other products that we offer.