Always in Our Thoughts... Garden Accent
----------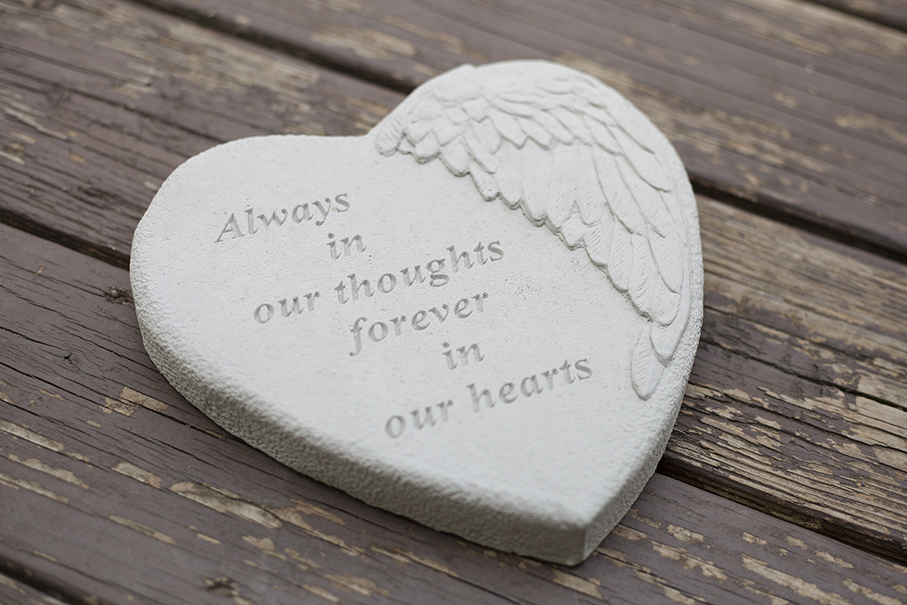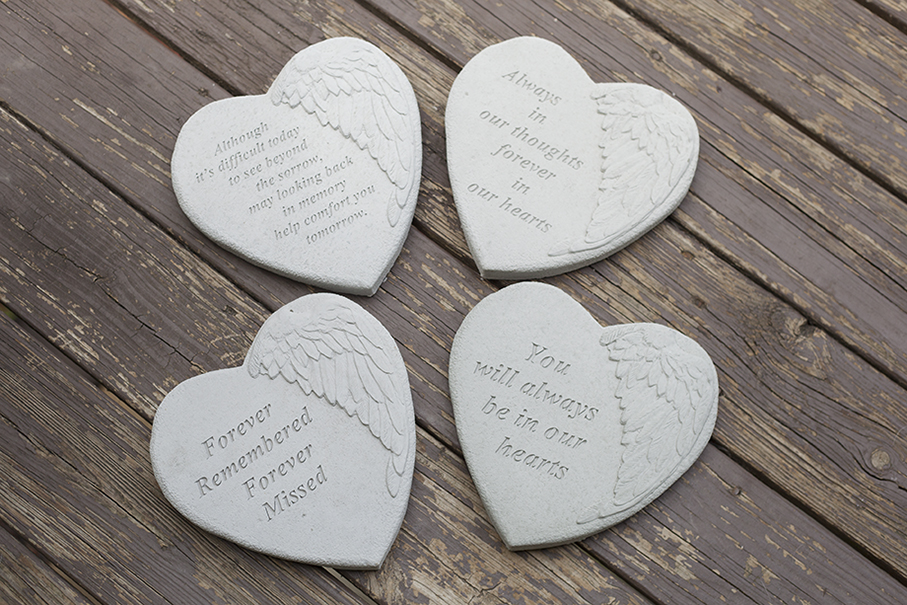 This beautiful Winged Heart Garden Accent is made of cast stone in Saxonburg, PA. It's made to be weatherproof & guaranteed to last a lifetime. In addition, this decorative stone has a hanger cast into the back to allow display on walls, fences, or outbuildings. It may also be displayed on an easel for use indoors.
The sentiment reads: Always in our thoughts, forever in our hearts
Dimensions = 9" by 9" 
Weight = 3.35 lbs.
Made in USA - can only be shipped to an address in the United States
Click on the links below for the other garden accents that we offer.
Forever Remembered, Forever Missed
You Will Always Be In Our Hearts
Although It's Difficult...
Please click on the link below to view other products that we offer.
www.missingourangels.com