Missing My Angel Purse Charm
----------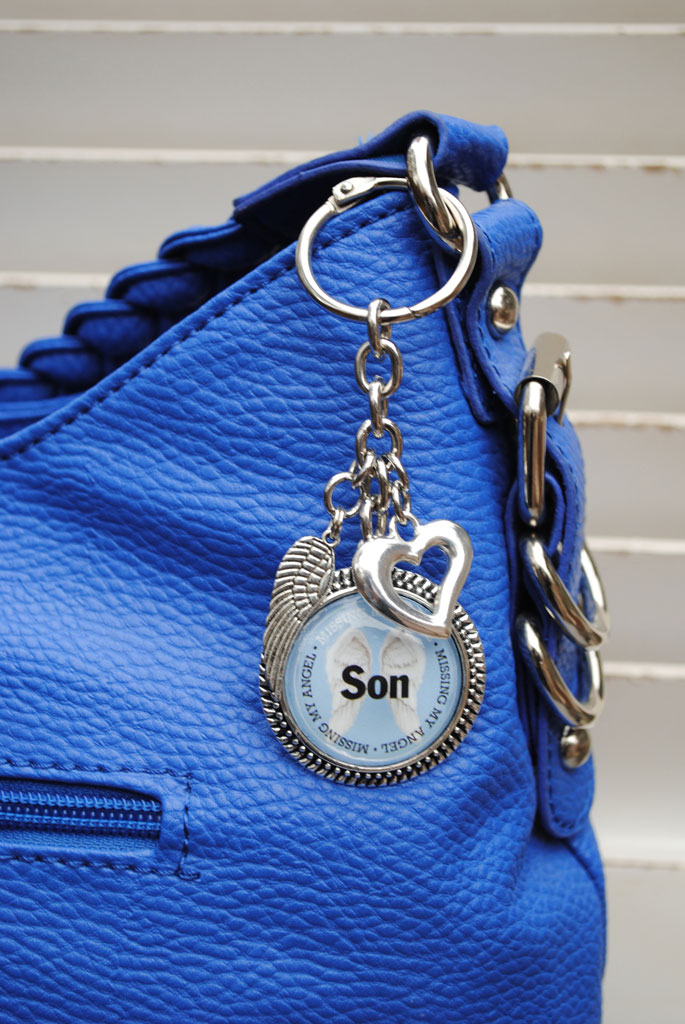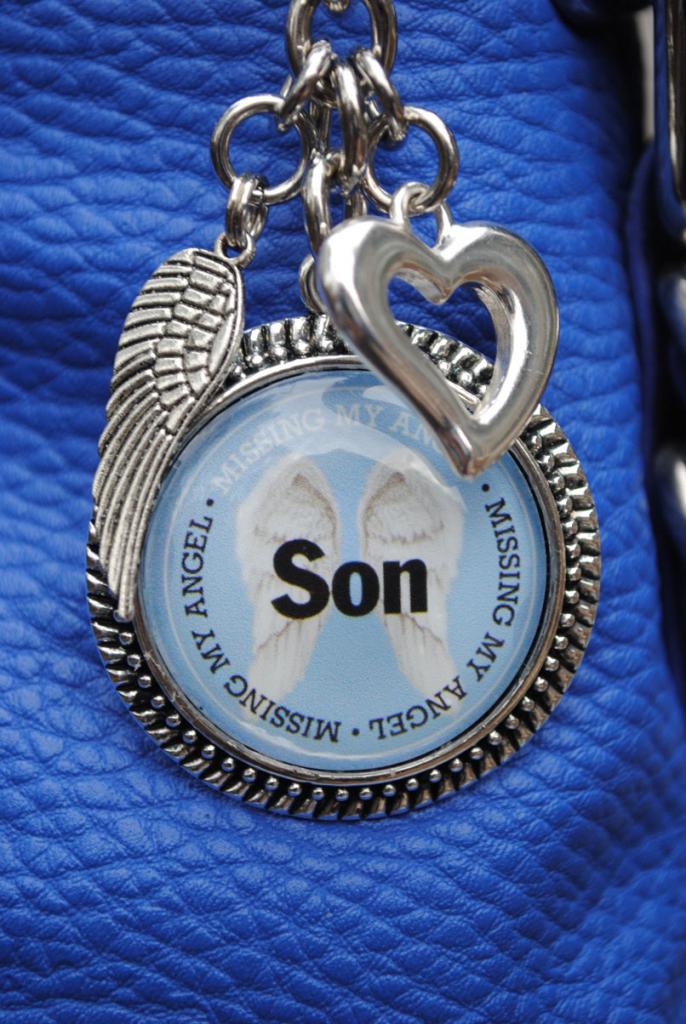 Honor the memory of your loved one by adding this memorial pendant purse charm to your favorite purse, tote bag, backpack, ... Each pendant is a round 30 mm vintage edged metal charm with a domed heavy glass cap. Also included is an angel wing charm and an open heart charm. This item would be a very thoughtful gift for someone who has lost a loved one.
Choose between Missing My Angel: Son, Brother, Grandson, Nephew, Cousin, Daughter, sister, Granddaughter, Niece, Aunt, Uncle, Dad, Mom, Grandma, Grandpa, Husband, Wife, Partner, Friend, Other
*If you would like to substitute a name (up to eight characters) or a relationship not listed above, please choose Other in the Dropdown Menu and indicate the name or relationship desired in the Comments section of your order
Please click on the link below to view other products that we offer.