"It's Not Like They're Family"
"It's not like they're family."
That was the original title of the book I promised to write. It was the spring of 2006, and I was sitting in the coffeehouse around the corner from my daughter's school. My friend, Delle, sat across from me, sipping her green tea chai latte.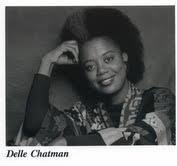 We made an odd pair: she was a tall, elegant African-American woman with (by then long-gone) dreadlocks. I'm a short, blue-eyed blonde. She was in her second (or third; I lost count) remission from ovarian cancer, an almost-four year challenge that had rallied her friends around her.
"I want to write a book about people who are grieving the death of a friend," I told her. She was a force of nature: writer, photographer, teacher, playwright. She was also one of the most deeply spiritual people I've ever known. Her very vocal belief in a calling to the priesthood was met with stern reprisals from the Archbishop of Chicago, but he couldn't dissuade her. She was also deeply supportive of her friends, so I was not surprised she approved of my idea.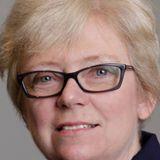 "Just do it," she said with a wave of her hand. She was dramatic. Did I mention that?
"Yeah, right" (or words to that effect) was my response. I'd been nervous even mentioning the word 'death'. She'd come back from the brink more than once, but death was not a frequent topic of discussion with us. I never admitted she was the inspiration for my crazy idea, but she surely knew.
In the four years she fought cancer, a community grew up around her. Actually, the community was already there: other moms (like me) at her daughter's school, neighbors, parishioners at our church, former students, fans of her work. After her first surgery, we quickly morphed into a formal group we christened "Delle's Elves" (we even considered having t-shirts printed). A single mom of a young daughter, she needed all kinds of practical help: meals delivered, apartment cleaned, daughter taken to after-school activities, shopping done. Dozens of us jumped at the chance to give back to someone we held dear.

The cancer returned that September. I happened to visit her at the hospital minutes after she received the news. Previous recurrences had been faced as temporary setbacks, but this one felt very different. After a month of treatment, she decided she'd had enough: her body simply couldn't take any more. And while she was at peace with her decision, her friends were not.
Some spoke privately of trying to talk her into resuming treatment. Many on her email list were eloquent in publicly expressing their love for her. "Save it for the funeral," she objected. "I'll be there."
That annoyed me and I told her so. "It's too damn bad you have to listen to people tell you how much they love you. Just let them do it."
Her funeral that November was, as my husband described it, "the shortest two hours of my life". The church was packed – even baristas from our coffeehouse were there. And while we tried to put on a happy face because her suffering was over, we all felt the same way.
Angry.
We were angry that she'd suffered so much for so long and we couldn't do anything to stop it.
We were angry that her remarkable daughter would not have her mother at her side while she grew into an even more remarkable young woman.
We were angry that the world would no longer be the beneficiary of new work from her talented soul.
But mostly we were angry that our friend was gone. No more "meet me at Metropolis" emails from her. No more sitting together at Prize Day, taking pictures of our daughters. No more laughing over tea and red velvet cupcakes. No more spirited discussions about the role of women in the church. No more arguing about whether The Family Stone is a great holiday movie (it's not, Delle, it's still not).
No more.
Even now, today, if you mention her name to one of her friends, the likely response is "I think about her every day." She was only in my life for a few years, but she changed my life, personally and professionally.
The book I promised her turned in a series of small books. The first one addressed the anger many people feel when a friend dies. Because there's one reason for that anger that I didn't mention: not everyone respects your grief.
As I said at the beginning, "It's not like they're family" was the original title. And that's been the ongoing theme of the series. Story after story revealed the pain felt by people who received that message loud and clear.
Their grief was not as important, because it was for someone who wasn't related to them by blood or marriage. As if we can't love and grieve our friends.
We were lucky – Delle's friends – to not have to face that disrespect. But if I learned anything from that experience, it's that grief is grief. And while we all process it in different ways, no one's grief deserves to be dismissed as "less than".  Maybe we've been guilty of that kind of judgment ourselves.
December feels like a good time, as we consider New Year's resolutions, to promise to honor our friendships every day, and honor the grief we feel when those friends die. It's not as hard to do as trying to lose ten pounds or exercise every day or even write a book:  resolutions that are often broken before the Christmas decorations are packed away.
All we have to do is love our friends while they're here (tell them – everyone needs to hear that they're loved) and honor their importance to us after they're gone.
That's a resolution we all can – and should - keep.
Article Images