----------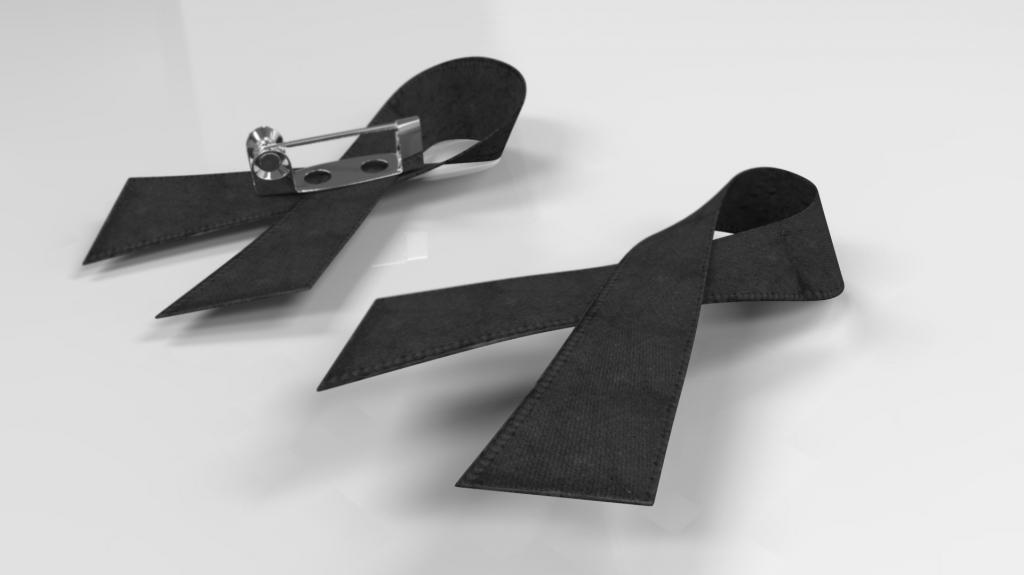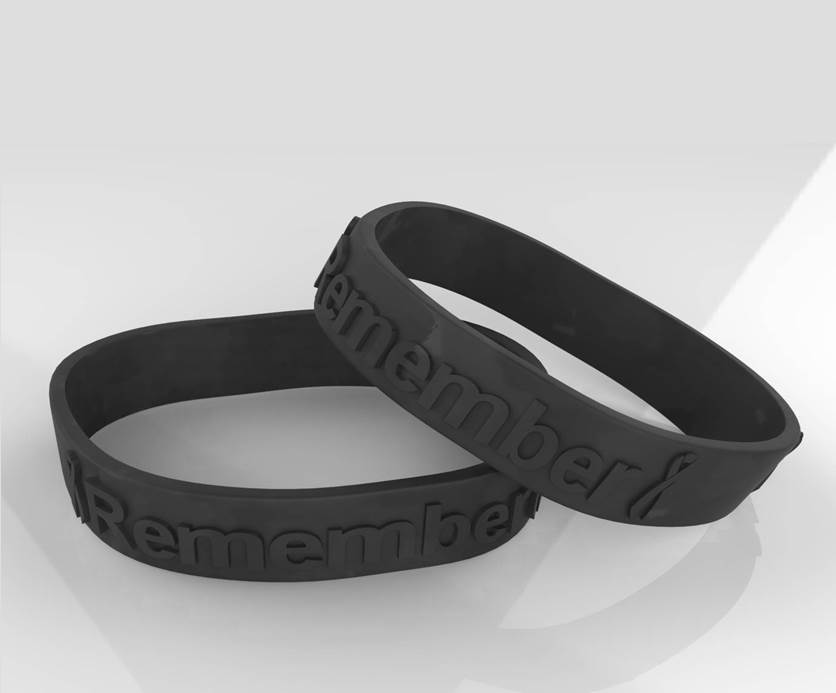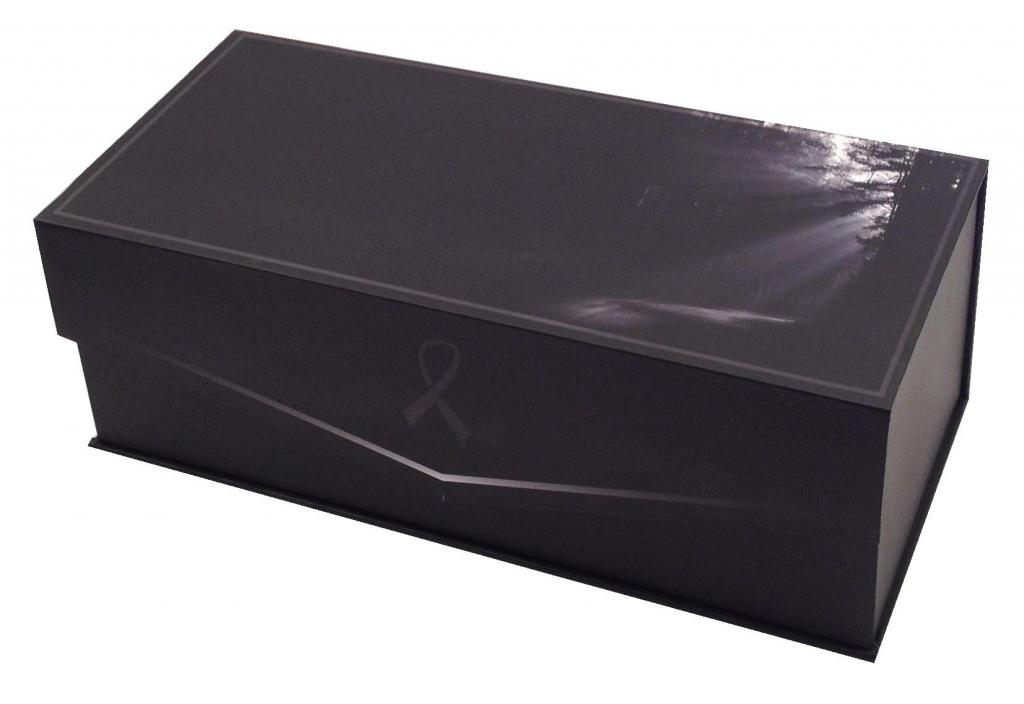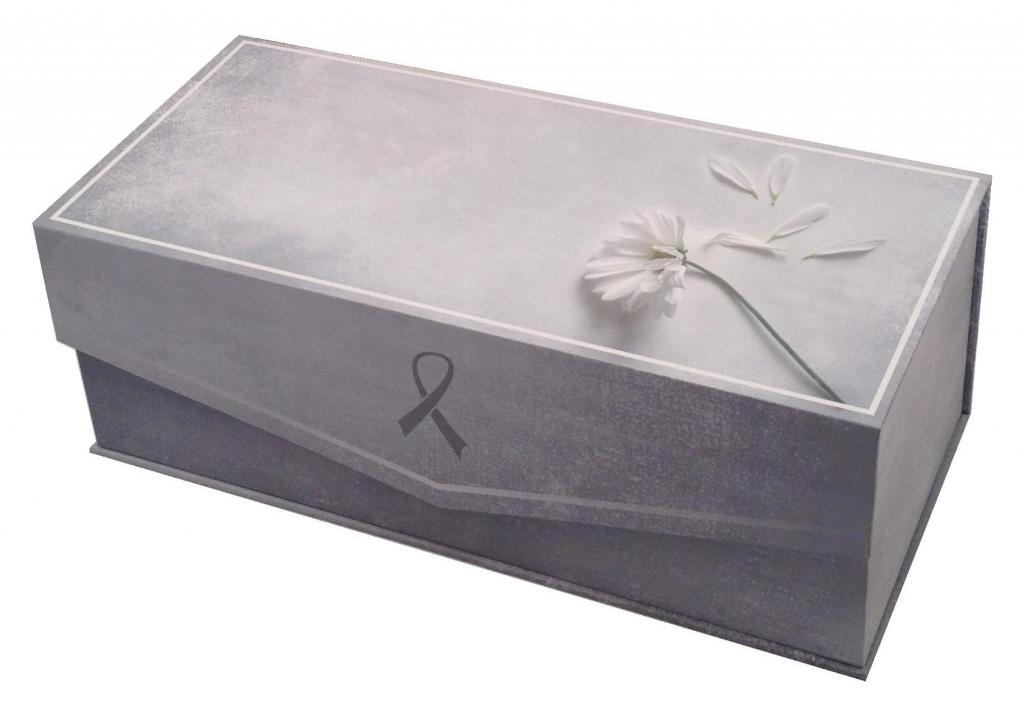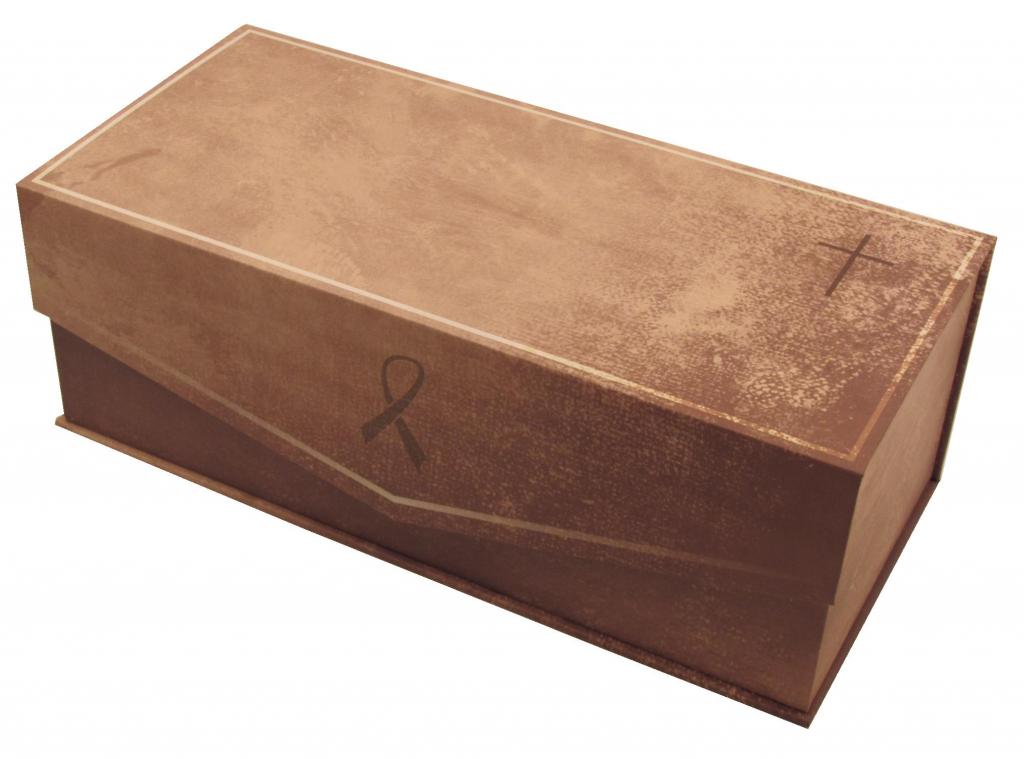 The Guest Box Set Memory 100 provides a way for families to give all guests at a funeral / memorial a mourning symbol to take home to honour and respect the deceased loved one, as well as to provide an expression of loss for the guests to wear as they work through their own grief.  In addition, the back of each card provides a space for guests to write down a memory and return it to the family as a precious gift.  Each box comes in a decorative keepsake box with 100 cards with your choice of mourning symbol (pin, ribbon or bracelet).  A display card for the service invites individuals to take a mourning symbol, to be placed beside the box on the guest book table. 
Available in your choice of black, white or brown.
Dear Friends     Your support in attending this memorial and celebration of life means so much to us.  Our loved one has touched you in ways we may not even recognize yet.     We invite you to wear this symbol through your grieving process, which we also receive as a sign of your sympathy and support of our loss.     Thank you for grieving together with us.