Having an End of Life Conversation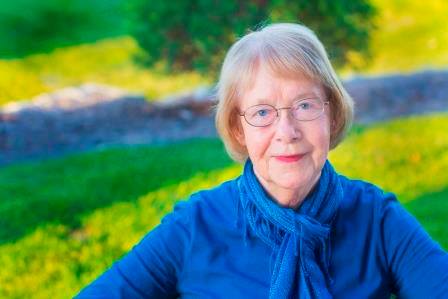 You may be caring for a severely ill loved one, someone in the final stage of Alzheimer's, or a loved one who has the Coronavirus, and is fighting for their life. Whatever the reason, you sense the end is near. This is your last chance to speak with your loved one. How do you begin? What can you say?   
You may swap stories and talk about experiences you have shared. There may be things you don't want to share. My elder daughter died from the injuries she received in a car crash. Two days later my father-in-law was near death. My husband and I wanted Pampa to die peacefully, so we didn't tell him about his granddaughter.
This is a sacred time. A friend of mine was in hospice and I sent her a short note. I concluded with the sentence, "Thank you for being you." These tips will help you have an end of life conversation. Having this conversation can prepare you for the days ahead.
Choose the time. Don't interrupt medical treatment. Schedule a conversation after the medical team has made rounds and medications have been dispensed.
Eliminate noise. Background noise is distracting. Eliminate all background noise if possible. Close a door if there is one. Turn off the television and your cellphone.
Start with a story. You may begin with something like, "I always enjoyed our Sunday dinners, didn't you?" Give the person time to answer. Try another story if there is no reply.
Keep it short. My mother had vascular dementia, which equaled Alzheimer's. As she declined, I limited my conversation to two points, and finally to one point.
Modulate your voice. A loud voice can be upsetting. A soft voice may not be heard. You may wish to practice your conversation beforehand.  
End on an even pitch. Ending sentences on a higher pitch turns them into questions. Chances are your loved one has enough questions and doesn't need any more.
Check plans. Ask the person to share their ideas for the memorial service. Depending on your relationship, you may wish to ask about legal documents. Does the person have any last wishes?
Speak of love. When my mother became agitated, I patted her hand and said, "I love you." This calmed her. Now is the time to express your love if you have not done it already.
What can you do with painful memories? Remember what you choose to remember and let the rest go. Focus on the sacredness of this time. Tell yourself, again and again, "Love lasts forever." And believe it with all your heart.