Grief, Anxiety, and Panic Attacks
"What's happening to me?" Maureen asked, her voice trembling.
"I'm nervous. I shake inside. I wake up panicky in the middle of the night. I can't settle down. Yesterday, I had an anxiety attack in the grocery store," she continued. "I seem to be anxious all the time, about everything."
Maureen's daughter Molly began having sudden vision problems. A visit to the eye doctor morphed into a trip to the ER. By the end of the day, Maureen had been told that Molly had an advanced, inoperable brain tumor.
Molly died two years later. She was eight years old.
Molly's treatment was an intense, exhausting process. Those two years seemed like a lifetime. Her parents managed to hold it together through it all. Soon after the funeral, however, things changed. The intense activity came to a grinding halt, and all the anxiety stored up in them began to spurt out.
"I worry about everything. What's going to happen next? Who's next?" Maureen asked, hands shaking, her eyes pleading for relief.
Anxiety is common in grief
When loss shatters our world, anxiety is usually one of the results.
Our sense of control is gone. We feel helpless. We wonder what will happen next.
Our child's death calls many things into question. The world and life are not as fair as we imagined. We're not as powerful as we thought. We're have far less control than we dreamed.
Anything can happen at any time to ourselves or to anyone we love and care about.
Anxiety is the natural result.
We are limited beings. We can only handle so much stress, loss, and tragedy. The anxiety builds. Sooner or later, we begin to feel it. It slowly leaks, spurts out, or bursts forth in a flood.
Our lives have been forcefully altered. Anxiety and panic attacks are common.
Anxiety is a natural expression of our grief.
"I'm anxious. That's natural. Losing you is traumatic."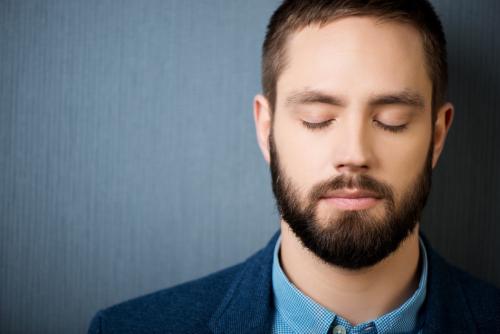 An exercise to try:
"Just breathe," is a common phrase in grief recovery circles. Breathing deeply can be one of the best practices to implement when anxiety hits.
Take some time now, and breathe.
Close your eyes and breathe in deeply and slowly through your nose.
Then let it out slowly through your mouth.
Repeat, again and again.
Do this for several minutes, focusing on your own breathing as much as possible.
Do this simple breathing exercise at least once each day. Practicing it when you're not anxious is important. Once deep breathing becomes a habit, you can apply it much more easily when anxiety or panic strikes. 
Over time, a well-practiced habit of breathing deeply can make a huge difference. 
From the newly released bestseller SHATTERED: Surviving the Loss of a Child. View the Shattered videos here: Gary, Michelle
Article Images