When GRIEF and THANKSGIVING Collide, Who Will Win?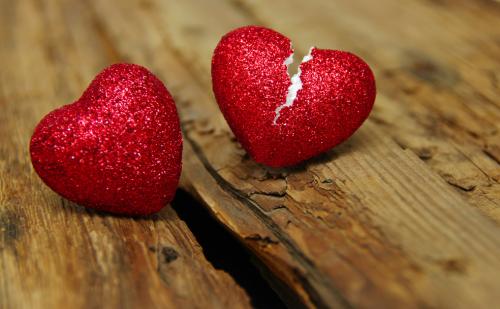 Grief is about to meet Thanksgiving. Which one will win?
Holidays surface our losses. We're assaulted by memories. Good times. Not so good times. But most of all, we wish for more time - with those who are no longer here.
How do we handle this?
First, know that it's okay to hurt. 
Loss hits the heart, hard. We're crushed, perhaps shattered. Perhaps we've never known a Thanksgiving without them. 
It hurts. How could it not?
Give yourself permission to hurt. Your emotions might be all over the place. You might consider downgrading your expectations of yourself, and of others as well. Grief takes a phenomenal amount of energy.
This Thanksgiving is going to be different. Breathe deeply. Be as nice to yourself as you can.  
Second, speak their name, often.
Many are hesitant to mention their loved one for fear of setting off a chain reaction of grief. Who wants to be the wet blanket, the bringer of doom-and-gloom?
But the grief is already there. It's inside us, waiting to be released. Holding it in doesn't work. Pretending everything is normal is, well, a lie.
Your loved one is the proverbial elephant in the room. If you don't include them in the holiday, they will burst forth into it anyway.  
Go ahead. Speak their name. Often. Share the memories and stories. Honor them, and do yourself and everyone else a favor. 
Third, make a plan. 
Be proactive. Take matters into your own hands. Make a plan to honor your loved one(s) this Thanksgiving.
What about…
An empty chair at the table?
A time of sharing memories?
A signature/message board with a pic of your loved one in the middle (everyone signs and writes a short message during the holiday)?
Having everyone bring a card or short note written to the loved one, then read them at a set time during the holiday?
Be creative. Do what makes the most sense to you.
Whatever you decide, I recommend you do something proactive at the front end of your holiday. Everyone is well aware of who's missing, so you might as well escort the elephant out into the open quickly.  
Confront the dread. Make a simple plan. You're honoring your loved one and giving everyone a chance to grieve in a healthy way.  
Yes, this hurts. That's okay. Speak his or her name often. Make a plan to honor them. Your heart will thank you later. 
And yes, Christmas is coming too, and you're wondering how in the world you'll get through that. Pause. Breathe deeply again. One holiday at a time. One day at a time. One moment at a time. 
You are not alone. You are not crazy. You will get through this. 
Article Images