When we're hurting, we're more vulnerable.
That's not surprising. Our hearts have been hit, perhaps broken. Our worlds are upside-down. The definition of normal has totally changed. Our emotions are all over the place.
We're more vulnerable than we realize.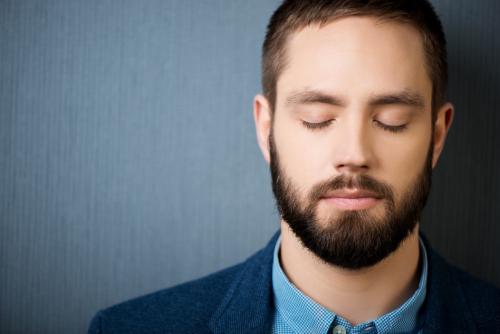 I guess I was lonely
"I can't believe I was so stupid. I guess I was lonely. She fooled me, and took me for quite a bit," Tom said.
"It's hard to believe people can do that. I'm way more vulnerable than I thought," he continued, his head in his hands.
Trying to fill the void
Yes, you're more vulnerable than you think.
How could you not be? You've lost a loved one. You feel alone, and you're hurting. You miss the companionship. There is a massive void in your life. It's natural to try and fill it somehow.
It's natural to try and help yourself feel better. Retail therapy. A new car. Comfort food. Increased entertainment. A new relationship. A little more alcohol. Old addictions knock, promising relief. 
No one can handle intense grief continuously. We all need some momentary relief. The key is getting the breaks we need in healthy ways rather than adding to our pile of regrets.
Taking our time
Admitting we're vulnerable can go a long way. Having safe people to talk to can make a huge difference. Putting off those major financial and relational decisions (if we can) is probably a good idea.
Healthy grieving needs to take precedence. You need to recover and heal. Taking good care of you is a great way to love yourself and all those around you.  
Here's a related grief affirmation:
"I'm more vulnerable than I know. I'll take my time and heal." 
CAUTION:
Wanting another relationship like the one you lost is natural.
Trying to replace what you lost while grieving can be dangerous.
Listen to those you trust. Consult with people who know grief.
Take your time. Focus on healing.
Adapted from the bestselling Heartbroken: Healing from the Loss of Spouse (USA Best Book Awards Finalist, National Indie Excellence Book Award Finalist). Watch the Heartbroken video here. 
Article Images