Live, Love, Hope, Believe Box Sign
----------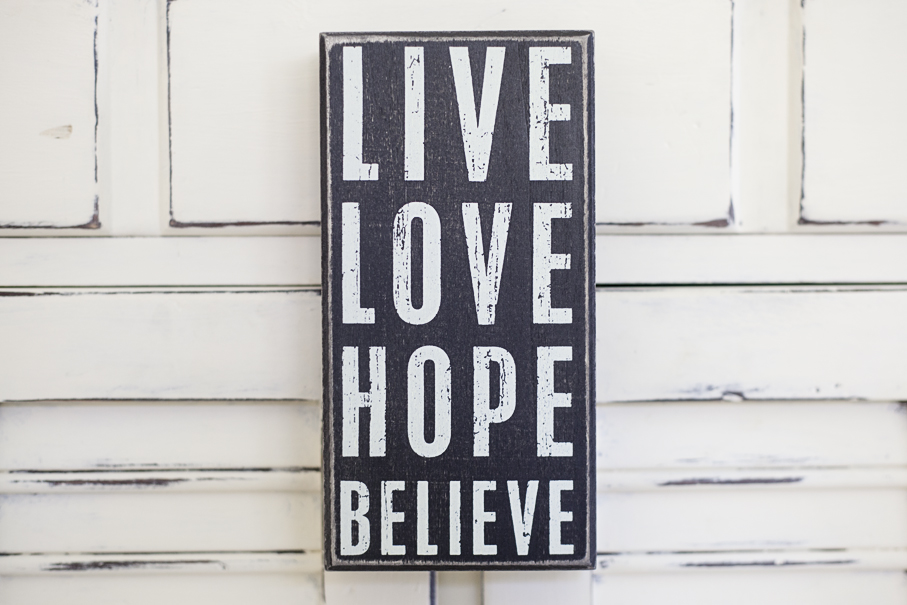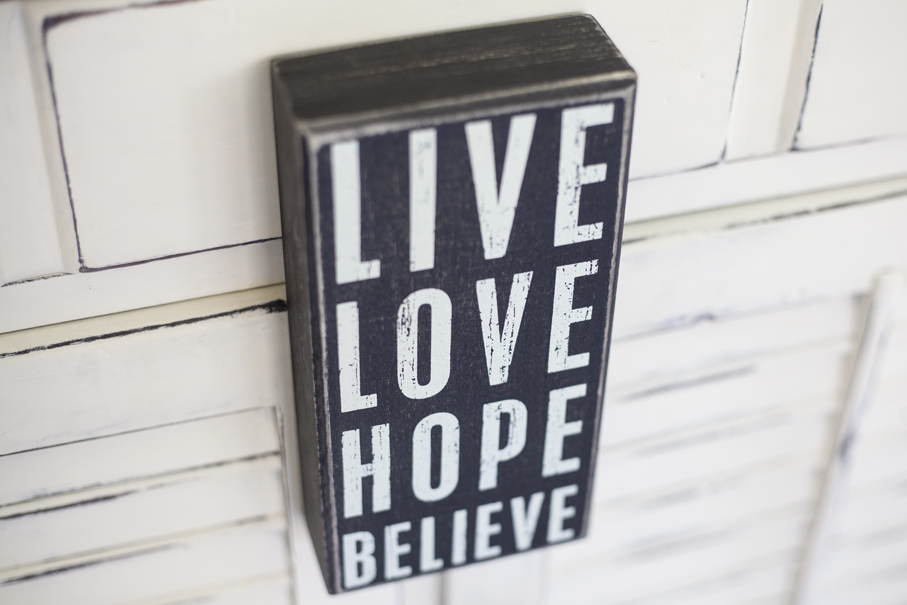 This box sign created by Primitives by Kathy would make a very thoughtful gift for someone who is grieving the loss of a loved one, especially if that loved one died by suicide. Survivors of suicide loss need to know that they are not alone and that sadly, many others share their sorrow and questions. Kathy wishes to reach out to those who share in her grief, to in some small way help in the prevention of this pain.
This box sign measures 8" by 4" and is 1.75" deep. Made of wood, it can freestand on a shelf or hang for wall display.
In 1987, AFSP was a small group of caring individuals with a vision: establish a private source of support for suicide research and education. These founding families, each of whom had lost someone to suicide, joined with scientists to create the American Foundation for Suicide Prevention, or AFSP. PBK joins them in their efforts.
The American Foundation for Suicide Prevention (AFSP) is now the leading national not-for-profit organization dedicated to understanding and preventing suicide through research, education, advocacy; reaching out to people in need and those impacted by suicide.
*A portion of the proceeds from this box sign shall go directly towards this cause.
Please click on the link below to view other products that we offer.