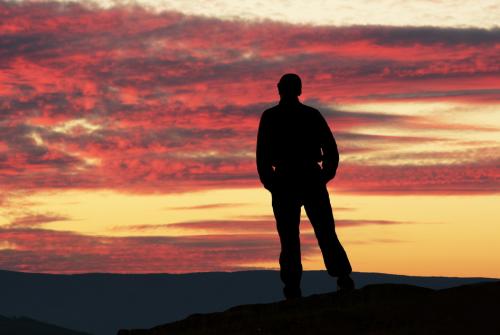 When loss hits, life changes. This includes our relationships. So often, the people arond us don't understrand. We can feel rejected, invisible, and alone. 
From the Grieving Heart:
This is hard. 
Losing you was more than enough. All the additional stuff trailing along behind your departure is becoming unbearable. 
I'm frustrated with people. They don't get it, and I know they can't. I don't expect them to. But a little common courtesy would be nice. If you don't have something kind and beneficial to say, well, be quiet!
Other people tell me to calm down. "They don't know what to say, but they mean well. Give them a break."
Great. What am I supposed to do? Put up with it, no matter what's said? Confront what's said and express myself? Stay away from such well-meaning but unhelpful people? Maybe stay away from people altogether?
Grieving is hard enough without feeling like I must educate everyone around me about loss and pain. I guess I think certain truths are obvious. We love. People leave. It hurts. We're never the same again. What's so hard to understand?
It's difficult being patient and kind when you feel whacked and judged.  
Breathe. I must breathe.  
Relationships are hard 
We're made for connection, but relationships are hard. Good relationships demand attention, nurturing, and work to continue to grow and deepen. People can be difficult and unpredictable, especially when in the presence of emotional pain. 
As has been mentioned before, most of what a person says is about them and what's happening inside their hearts. Most of us make almost everything about us. We're in our own skin, acutely aware of how our surroundings - including people and what they say and do - are affecting us at any given moment. 
Can grieving hearts expect to be understood by the world around them? No. But it would be nice if the people in our sphere were respectful and considerate. The burden of being misunderstood and invisible, on top of the loss itself, can be crushing. 
Isolating ourselves to avoid more potential pain isn't wise. We need people, connection, and interaction. We might find it helpful to come up with a few canned responses when someone says something insensitive. This allows us to respond in a planned fashion at a time when emotions may muddle our thinking.
Grieving hearts must keep breathing and take themselves seriously.
Affirmation:
I can't expect others to understand my grief, but I will work to find some
who will be respectful and considerate.
Adapted from the newly released Comfort for Grieving Hearts: Hope and Encouragement in Times of Loss.  To watch a brief video about the book, click here. 
Article Images