I Did Not Know What I Had
Regrets. We all have them. Many times they come from not appreciating what we had, when we had it.
That's especially true of people and relationships.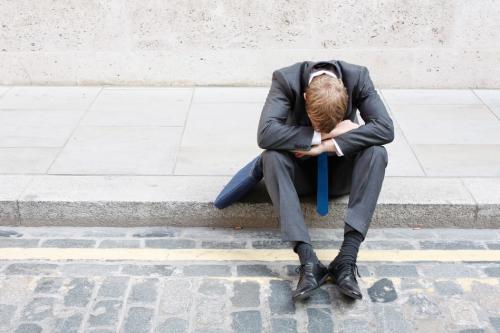 Taking People for Granted
"I should've been happier. Life is too short not to be happy. You never know what's around the corner," Marty said, staring at the floor.
"I took her for granted. I didn't know what I had."
This is part of being human. We get used to blessings, and they become routine to us. And the greatest gifts are people – spouse, parents, children, siblings, grandparents, grandkids, friends, etc.
Often we don't appreciate what we have until it's gone.
Grieving is Part of Living
Perhaps you feel you took someone for granted, and now they're gone. Maybe you wish you had expressed more appreciation, love, and admiration.
This is part of the process of living – grieving what you did or didn't do, feeling the remorse, and forgiving yourself.
We can choose to be thankful, today
Honestly, it's impossible for any of us to appreciate the full value of our loved ones and friends. Only God knows. But we can thankful, today.
A grief affirmation for today:
"I'm sorry I took you for granted. Please forgive me. I'm so thankful for you."
The greatest gifts we have are people. We miss them badly. How could we not?
Adapted from Heartbroken (Amazon Bestseller, USA Best Book Awards Finalist, National Indie Excellence Book Awards Finalist)
Article Images