Hope and Butterfly Candle Pins
----------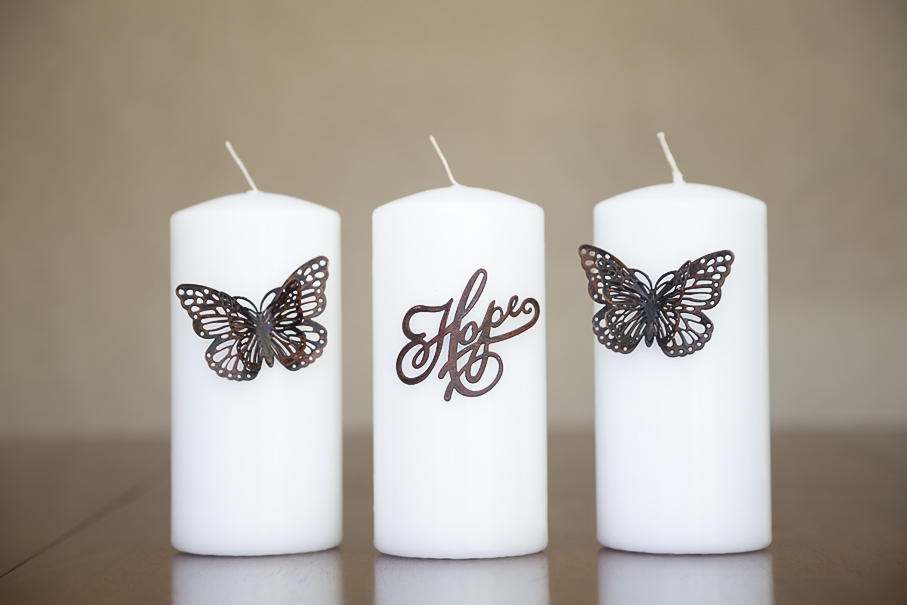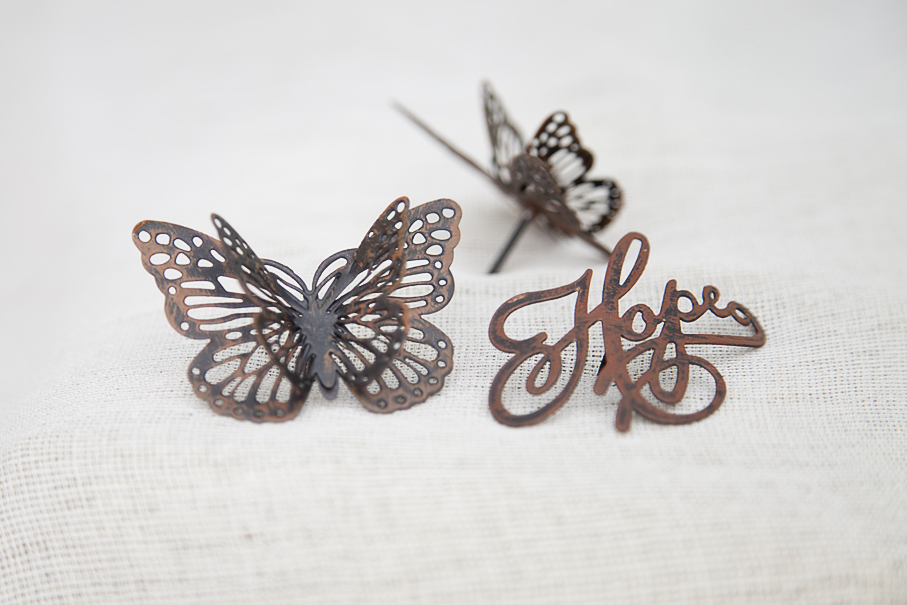 Sold as a set of three, these Hope and Butterfly Candle Pins add a special touch to any candle. They would be beautiful in any room of your home and would make a special addition to a memorial area in honor of your loved one. Set includes one Hope candle pin and two Butterfly candle pins.
*Candles are not included
Please click on the link below to view other products that we offer.